Well folks, as you may (or may not) have noticed, it's been about a year since my last post. A whole year. That's kind of nuts.
But a lot happened during that year, including getting a few promotions at a pretty neat job that unfortunately ended up not going so well in the end, causing me to rethink my goals and priorities, which ultimately led to me leaving to pursue other things. Whew…what a roller coaster.
During that time though, I was CRAZY busy. Working super long hours (like 60+ hours a week – I'm not even sure how I survived that cause it's so not me), traveling all the time for work, and getting out of the habit of cooking at home.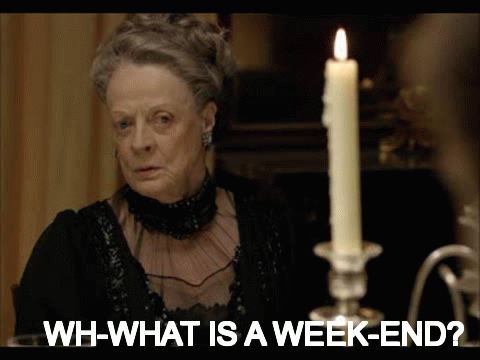 Ugh. Just writing that makes me feel sad because cooking used to be something that brought me so much joy! But with so little free time, I was always exhausted, and when I did get a moment free from work, I just wanted to veg and binge-watch Friends.
But even now that I'm no longer so crazy busy, and I don't have that super stressful job any more, I'm still having trouble getting back into those good habits. It's like every time I think about cooking dinner I start to feel stressed. Which doesn't make sense, because I actually do have the time now. I guess it's a slow healing process.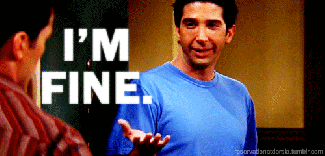 While I was working that job, I still did my best to stick to my health goals even while traveling, eating out, and not really cooking much at home. It was hard, and expensive at times, but I'm so glad that I didn't completely fall off the wagon. No, I didn't stick to Whole30 all the time, but I allowed myself to be flexible.
Sometimes I think it's better to have that mentality, because if I would have said to myself, "Well, I just ate a burrito and a cookie for dinner tonight, I guess this is my life now," I might have been more likely to continue making bad choices. BUT, since I allowed myself to make mistakes and gave myself a little grace, I was able to continue making good choices in the long run.
So, I guess the moral of this story is, even if your life gets crazy busy and hectic (which it definitely will), you can still do it! Even if you can't do it 100% of the time, don't let that discourage you or give up completely. You can always get back in the game.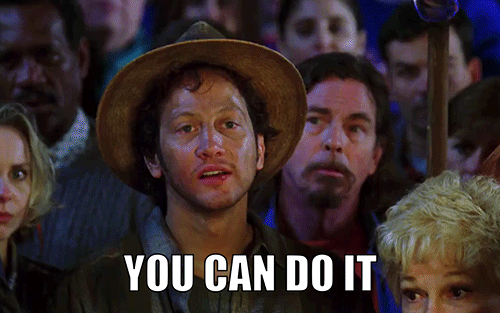 So, now that I'm back to my former self (or at least on my way back), it's time to start doing this thing again. And I want to start sharing recipes with you all again, cause it's fun and helps me stay motivated 🙂
While there's not a recipe from me in this post (baby steps!), I do want to share some of the things I've been eating lately…Stay tuned for recipes in the coming weeks!
Slow Cooker Meals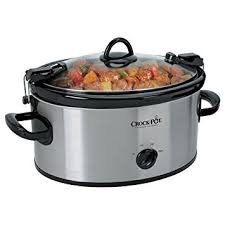 In an attempt to slowly (haha, get it??) get back into the swing of cooking, I decided to buy a Crock Pot and make some Whole30 slow cooker meals for the freezer. And I have to say, it was wildly successful! I even got my husband involved – which is saying a lot because he DOES NOT cook. Like ever.
Prepping the meals was really easy and the whole ordeal only took about four hours on a Sunday. The result was three meal portions of three different recipes that ended up being about eighteen full meals for two! Now, that isn't a whole lot of variety, since we only made three different recipes, but we wanted to try it out once before going all out and filling our entire freezer. Needless to say, we will be doing this again.
So, on to the recipes. I found a really awesome source for an entire month's worth of Whole30 freezer meals on the New Leaf Wellness Blog. We made three of the recipes, but the two that really stood out were the Crockpot Chicken Soup with Mexican Seasonings and the Paleo chili recipe. I highly recommend checking out all of the recipes and trying a few yourself, even if you don't want to take the plunge and make all thirty!
Snap Kitchen (for those times when you're short on time and willing to spend a buck or ten!)
If you have a Snap Kitchen nearby (right now they are only in Texas, Chicago, and Philadelphia), you may have heard that they are now making Whole30 approved meals!
If you have no idea what Snap Kitchen is, it's basically a place where you can purchase pre-made meals that are made in small batches daily. They have had Paleo options for some time now, but only recently added a Whole30 menu.
It's not the most economical option, but if you're going to eat out anyway, it's about the price of a standard meal at most (non fast food) restaurants ($8-14 depending on portion size and menu item). I especially like the Chopped Brisket with BBQ Sauce. OH SO GOOD. If you're on the go and want a convenient option that is definitely compliant, Snap Kitchen is an easy choice.
Snacks
We all need snacks every now and then, especially when on the go. When I travel, I have at least one of these Whole30 compliant beef sticks on me at all times. They are a life saver. Check 'em out!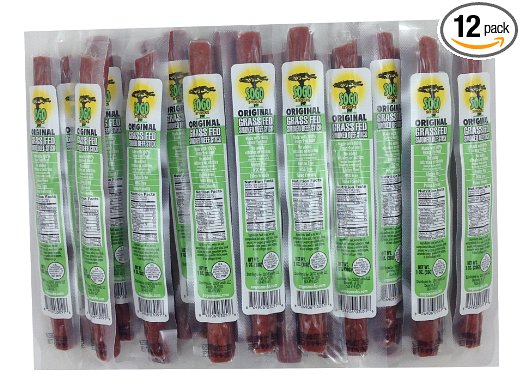 PAID ENDORSEMENT DISCLOSURE: In order for me to support my blogging activities, I may receive monetary compensation or other types of remuneration for my endorsement, recommendation, testimonial and/or link to any products or services from this blog. Paula Goes Primal is a participant in the Amazon Services LLC Associates Program, an affiliate advertising program designed to provide a means for sites to earn advertising fees by advertising and linking to amazon.com.