The weather was perfect today and my friend Rebecca joined me for a super delicious and fun Whole30 picnic lunch. Here's what was on the menu!
Baba Ganoush with Zucchini Sticks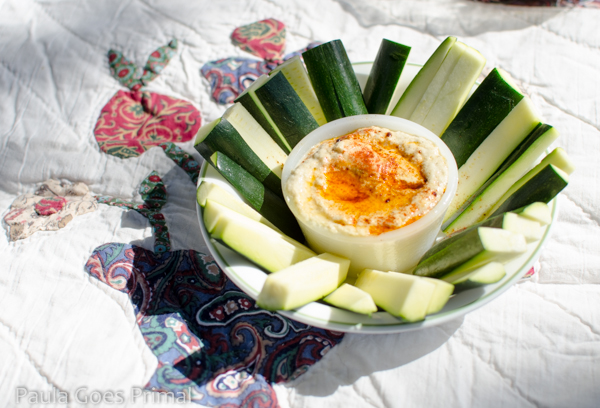 Baba ganoush is one of my favorite dips for veggies. Zucchini sticks make great little dipping utensils for scooping up this yummy eggplant dip.
Curried Egg Salad in Cucumber Boats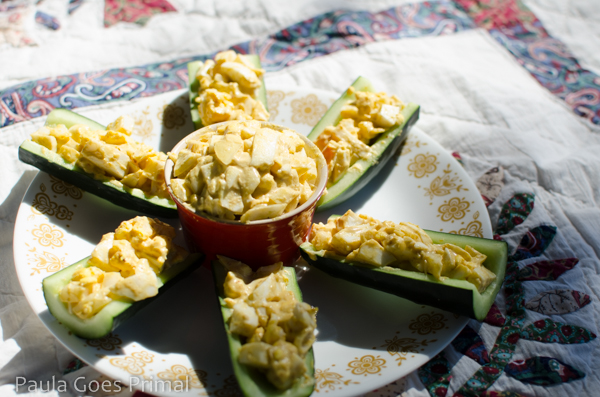 I really love egg salad, but decided to spice it up by adding a little bit of curry. Serving it in these cucumber boats adds crunch and makes it a convenient finger food that's perfect for picnics!
Golden Beet Salad with Herbed Citrus Dressing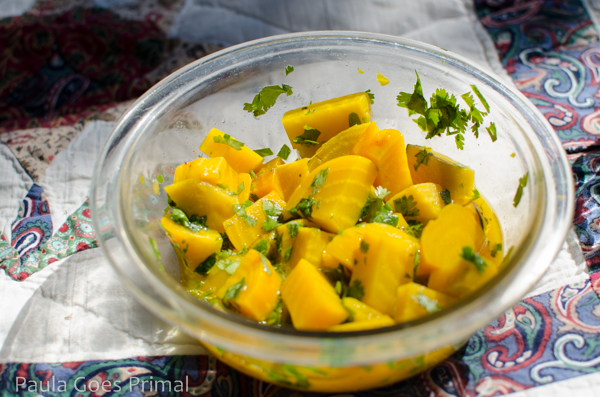 This dish was really the star of the picnic. The flavors are so bright and refreshing! I first made this salad about a year ago, and I recently rediscovered the recipe I'd written up on my computer. It's definitely going into regular rotation now.
Balsamic Blackberries with Fresh Mint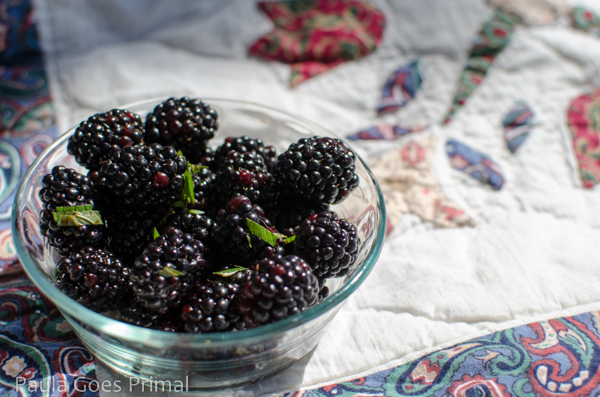 There isn't really a "recipe" for this. I just tossed some fresh, ripe blackberries in balsamic vinegar and chopped mint from my mini herb garden!
What's your favorite picnic food?